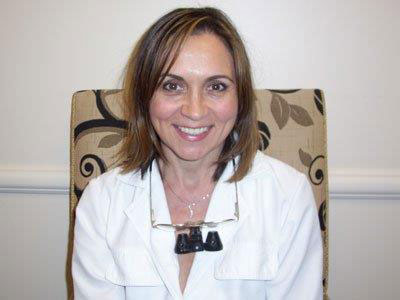 Olga Soltis, DDS
Olga Soltis, DDS is a unique kind of dentist. She takes a gentle approach, easing any concerns you might have by providing valuable patient education. She listens so she can best understand your particular needs. Then she strives to provide the highest standard of personalized dental care using her skilled training in the latest advances in dental technology.
Dr. Soltis graduated from New York University Dental School with her second doctorate. She is a member of the American Dental Association, Northern Westchester study group, and Ninth District Dental Association. She looks forward to bringing out the full beauty of your smile. Your well being is her priority. She loves arts and enjoys painting herself. She loves outdoor activities. She is a ballroom dancer and a mother and grandmother.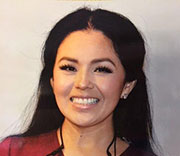 Raquel Reyes, RDH
Dental Hygienist
My fascination with Dentistry started when I had to go through orthodontic treatment. After many years of wearing braces, I learned the importance of dental health and proper care, which prompted me to become a dental assistant. I entered the field of dental hygiene due to my love for smiles and the desire to share this love with my patients. I received my Associates degree in dental hygiene from the University of Bridgeport at the Fones School of Dental Hygiene; the very first dental hygiene school in the world. I graduated Magna Cum Laude in May 2018 and I am a member of the Connecticut Dental Hygienists' Association ADHA-CT.
My goal as a health care professional is to educate patients, helping them set goals towards optimal oral health. The thing I love more about my profession is to be able to help patients go through their treatment and seeing them leave the office with a smile on their face. I look forward to continuing brightening smiles by providing the most comfortable care possible.
I enjoy spending time with my two kids, Jefferson and Rachel. My interests outside academia include traveling, decoration, and photography.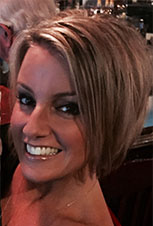 Kendra Rago
Office Manager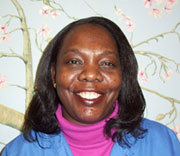 Sharon Miranda
Dental Assistant
Top